About Us!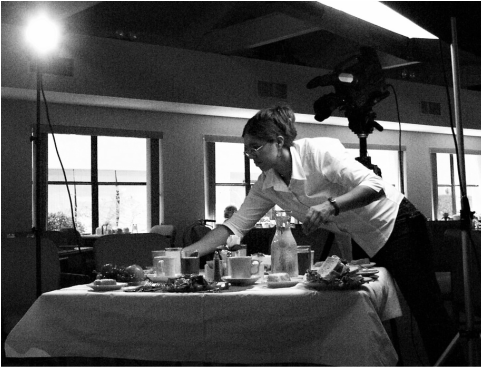 Elisa Cota-Francis' roots in Tucson go as deep to a time when Tucson was still Mexico. She has a deep love of the desert and an even deeper love for Tucson and Southern Arizona. A graduate of the University of Arizona with a degree in Film & Television Production Elisa began her career while still in college. An Arizona Wildcat to her core she discovered a love of sound and became a specialist in the field of audio production. Knowing that specializing in one field would never satisfy her desire to become an expert in all aspects of film & television production Elisa used her time while at the University well. She was blessed enough to study under Emmy winners at Arizona Public Media who recognized her potential and taught her how to shoot, edit, light, produce, write and craft a story that would engage her audience in all genres.
Elisa's Skills: Video shooting, lighting, producing, editing, writing. Film & Video field & studio audio mixing, editing, sound design & restoration.
---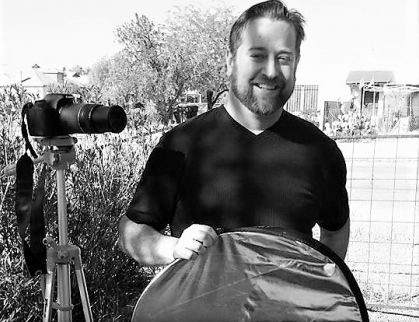 ​Bobby Francis was born in Tucson while his father was stationed at Davis-Monthan Air Force Base. Growing up in a military family he had already been a world traveler by the age of 12. Gifted with an artistic heart and love of learning he quickly discovered computers and animation. Staying true to his sense of duty he joined the United States Navy right out of high school and served for over 7 years before returning to Tucson to join his now retired Air Force Captain Father Robert Francis & Mother Christine Francis.
He began studying computer animation at what is now the Southwest University of Visual Arts. Before he graduated Bobby was offered his first position within the video production community at a local production house "Video Workshop" now known as "Firehouse Pictures."
While in school he met Elisa and a Film & Video Production Legacy was created.
Bobby's Skills Set: Video shooting, lighting, location scouting, producing, editing, computer graphics & high end computer animation, special effect editor & post production sound engineering & restoration.
---